Art Prints & Canvas Prints
Make any bare wall in your home, office or commercial space, innovative and
unique with a contemporary, high-quality, geometric art print from
barewallart.com
View Bare Wall Art Collection
Art Prints & Canvas Prints
Geometric abstract art from Rob Goodyear at barewallart.com
We are pleased to exclusively present a selection of visually striking, geometric digital art from Rob Goodyear, an established English artist who excels in creating geometric style configurations, transforming polygon and curvilinear forms into stunning, hard-edged abstract art.
The nature of his high resolution art, at whatever size it's displayed, means it can be scaled infinitely without loss of quality, making it ideal for wall prints, framed prints or canvas prints. Discover the unique "Bare Wall Art" collection of abstract digital art right
here
.
The colourful hard-edged abstract artworks exude a positive vibrant energy which is identical to the positive energy and good vibes we love to experience as human beings. Make any wall in your home, office or commercial area innovative and unique by adding a modern, contemporary digital art print or canvas to your bare wall space.
"It's not what you look at that matters, it's what you see." – Henry David Thoreau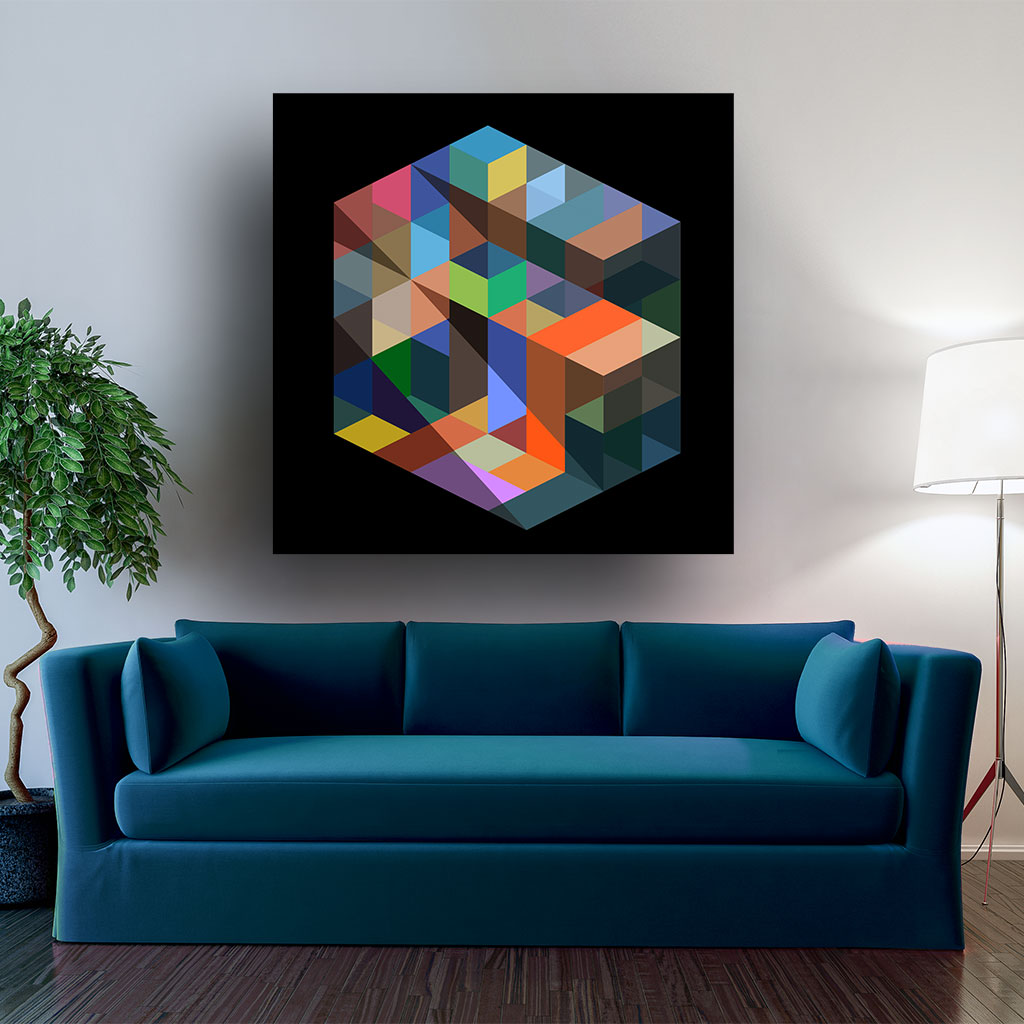 Geometric blocks of colour making an intriguing maze of cubes, and transparent shapes. A stunning and optically interesting hard-edge contemporary piece of art.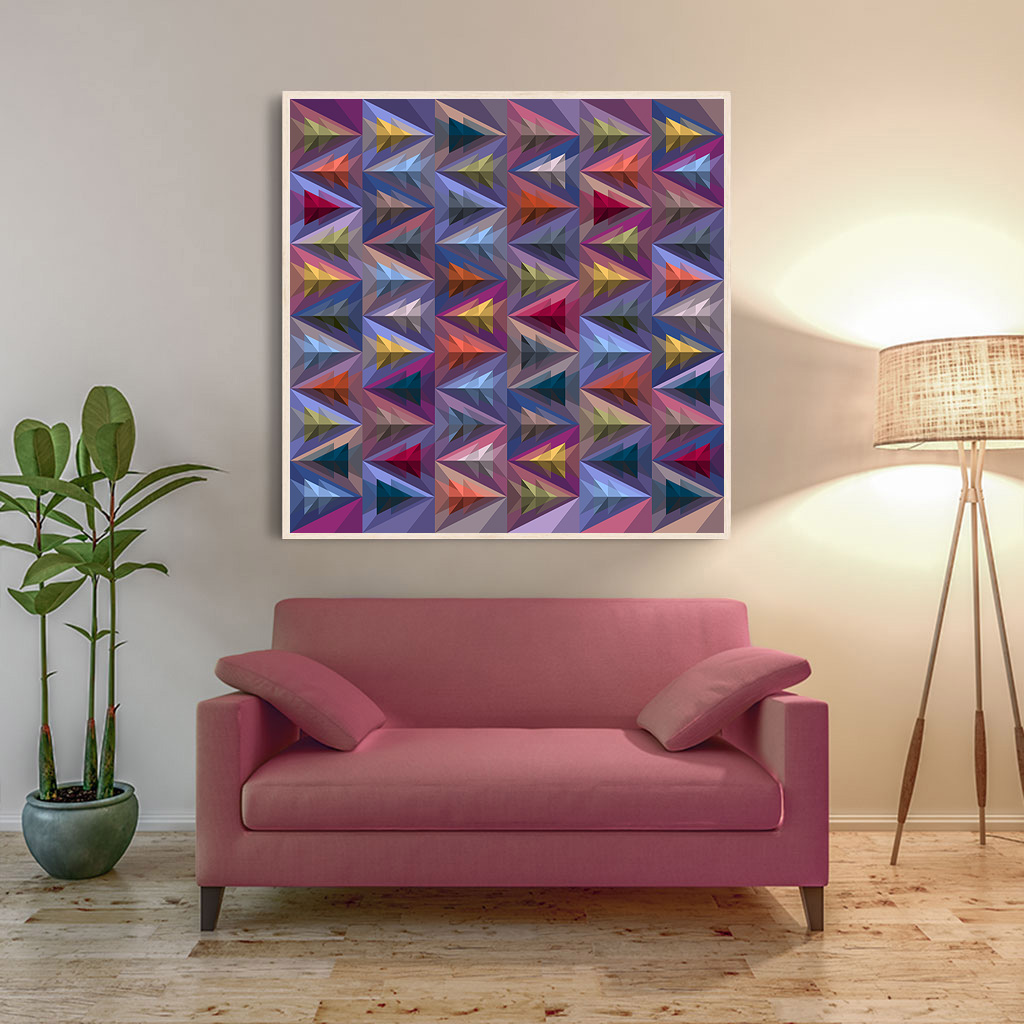 You could get lost looking at this piece for too long, but hopfully this multi-triangular artwork will find its way into a home, office or bare wall space.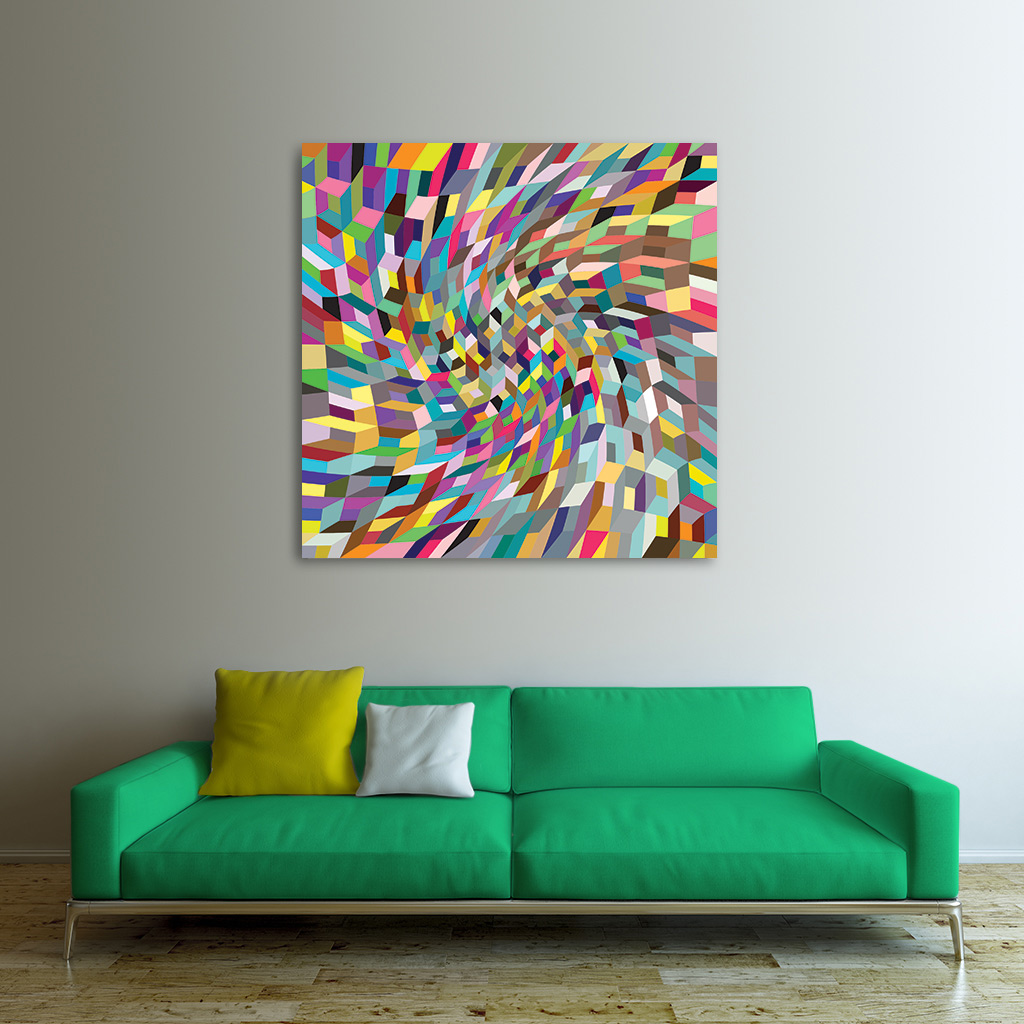 Whether it's a canvas or framed print, make any bare wall in your home or office innovative and unique by adding this 7/4 time, contemporary art piece to your space.